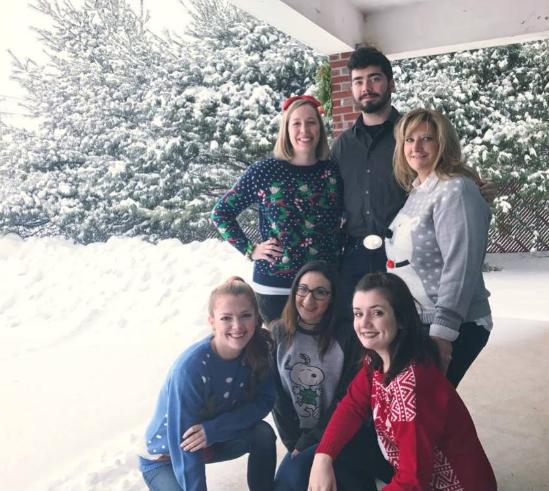 Article From 2003
CT Magazine

2011

2003

2003

2012

2014

2015

2016

2017

2013

The owners of the shoppe, UK Gourmet, are Lisa and Nigel
Whitmore. Lisa (formerly Lisa Payne) was born in
Connecticut and has lived in Bethel most of her life. Nigel
was born and raised in Gloucester, England. He has two
children who still live there. Nigel's daughter, Kay, has three
children of her own, and his son, Mark, plays rugby at Nigel's
former club the Cryptains. Lisa and Nigel met when he was
visiting the States. Soon after he moved to Connecticut,
and they were married two years later in 2000. Nigel
started his own construction business, Nigel Whitmore
Construction, and Lisa worked in retail for 15 years.

2016

They are now living in their only 2 miles from the store. Nigel, who enjoys
cooking, missed many British goodies, like bangers and Stilton cheese. He
soon had Lisa enjoying some British delicacies as well. Since these and
other specialty food items were so difficult to find, they decided to open
their own British speciality store.
UK Gourmet opened its doors on August 12, 2003. Since they opened they
have met many members of the surrounding towns who are from
England, Ireland, Scotland and Wales or have visited the UK and have
fallen in love with it. The reception has been brilliant, and the future for
Lisa, Nigel and UK Gourmet looks bright! They are enjoying their new store
and are looking forward to meeting more people that miss their home
across the pond.

Redwood Plaza
78 Stony Hill Rd
Bethel, CT 06801

I-84, Exit 8 to Route 6 E

or
I-84, Exit 9 to Route 6 W

1-203-628-7462

Lisa@UKGourmet.US

®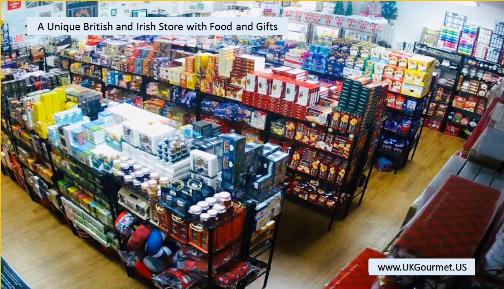 COVID-19 Hours
10-5 Tues-Sat
12-4 Sun-Mon